Podcast Transcript: I'm The Purlenaut and you've landed on the Sonic Sofa, your home for stoner rock reviews and podcasts. This month, we're checking out music by Black Mountain, Elepharmers and Crypt Trip. Become one with the Sofa, and prepare for blast off.
First on the show is Black Mountain, a psychedelic band from Vancouver, BC. They recently announced their fifth album, "Destroyer," which will be released on May 24, via
Jagjaguwar Records. Along with that, the band also released the heavy single, Future Shade, a riffy step up from some of their earlier work. It opens with huge sounding drums and dual guitars, and later is joined by synths along with Stephen McBean's and Amber Webber's distinct vocal harmonies. Some highlights are the Impressive keyboard and guitar leads and a tasty, Bonham-esque drum fill. Here's Future Shade by Black Mountain.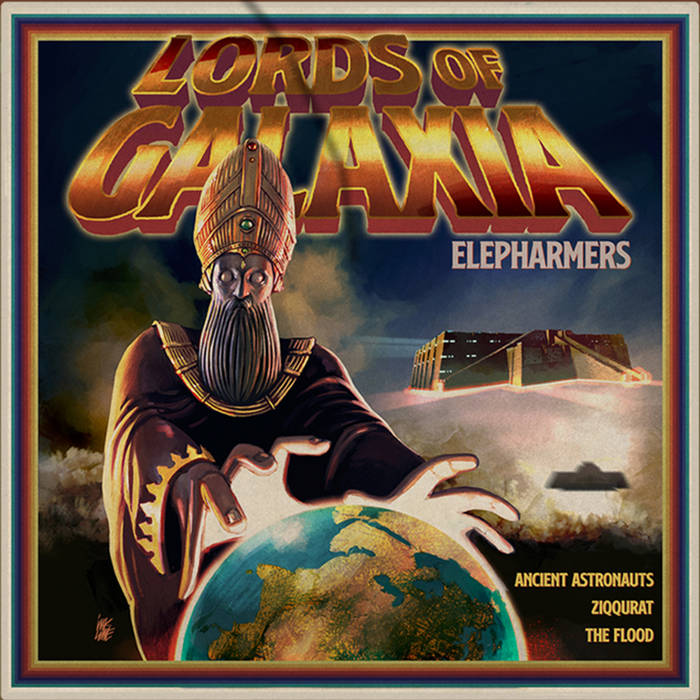 Elepharmers is an Italian stoner-rock trio, and there are many reasons to listen to their new album, Lords of Galaxia. First of all, the album is based on the writings of Isaac Asimov, prolific science fiction author of The Foundation series, and Zechariah Sitchin, a writer who promoted an alternative alien history in The 12th Planet. The result is an album about of ancient alien gods, megalithic structures, catastrophes on a biblical scale, and intergalactic space travel. Second of all, the album is HEAVY, with huge riffs, crashing cymbals, spacey sound effects, and interplanetary lyrics. The song we're featuring is the final track, Stars Like Dust. It begins with arpeggiated guitars that come to us like a signal from deep space. Possibly the heaviest track on the album, it also features some of the most creative drumming on the album. Fans of Sleep will appreciate the monolithically heavy doom riffs at the 3:00 mark. Here's Stars Like Dust, by Elepharmers.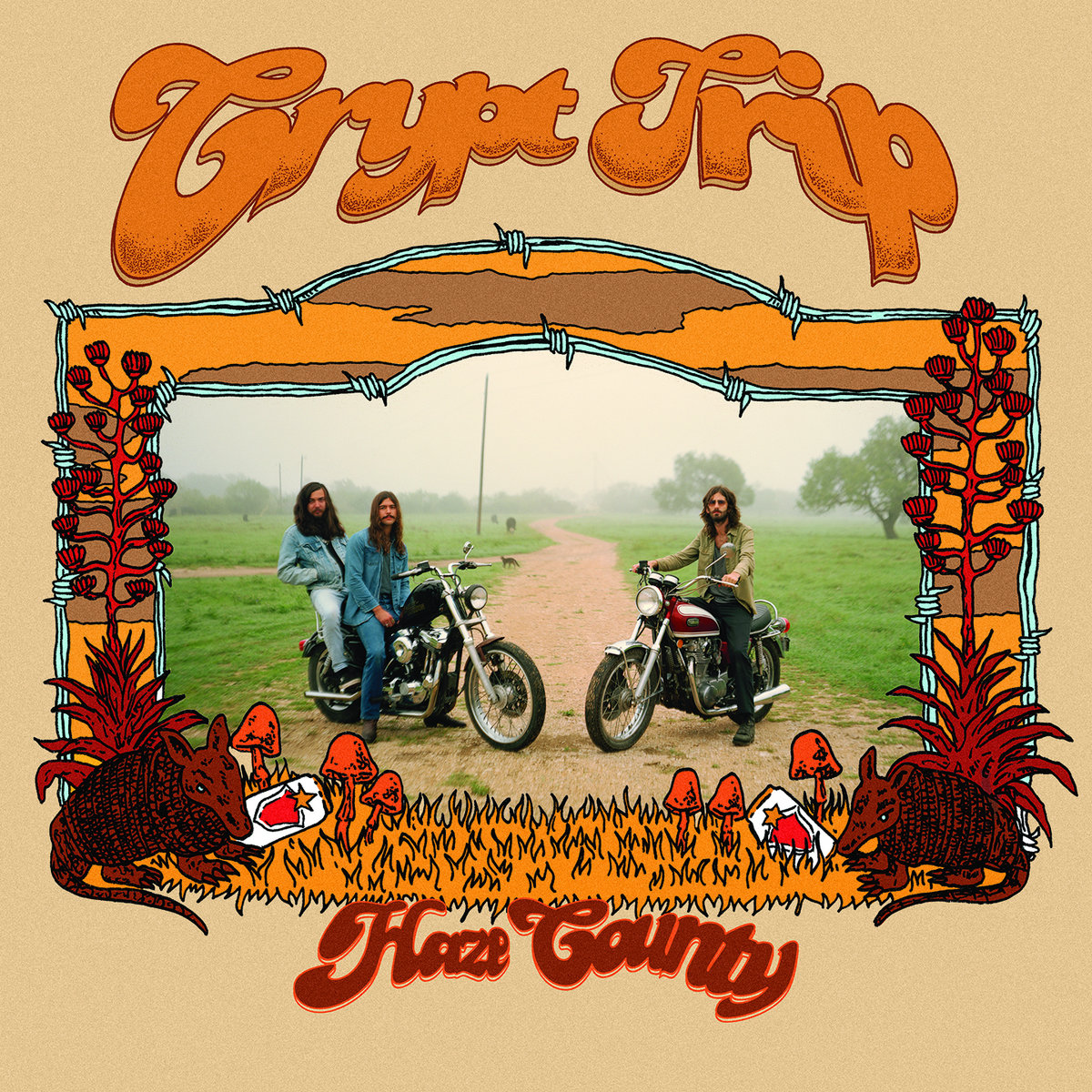 Based in San Marcos, Texas, Crypt Trip is a psychedelic hard-rock trio, bent on creating authentic, retro sounding rock that reaches to the 1970's for its influence. The band produces a hard rocking sound and adds in their unique touch of southern and country vibes, all tinged in psychedelia. Their new record, Haze Country, was released on March 8, 2019 by Heavy Psych Sounds. The album is an eclectic mixture of sounds and themes that may remind listeners of early Rush, Black Sabbath, Led Zeppelin, or The Allman Brothers Band, but it is done with appreciation of their style, not in an attempt to mimic what made them unique. The addition of tasteful pedal steel parts, provided by Geoff Queen, is a great touch. The band recorded with analog equipment, giving the record a warm classic rock sound. Complete with motorcycles and a 70's motif, even the album art is retro, channeling some Easy Rider/James Gang energy. The song we're featuring is Gotta Get Away, a hard-hitting rocker, as well as a vehicle to a killer drum solo done in the tradition of greats like Bonham's Moby Dick or Bill Ward's Rat Salad. Here's Gotta Get Away, by Crypt Trip.
Thanks for listening to the Sonic Sofa podcast. Check out the Sonic Sofa on mixcloud.com/purlenaut. Please support the bands by buying their music. If you have music or an artist that you think should be featured on the blog or podcast, contact The Purlenaut at thesonicsofashow@gmail.com. Go in peace and rock on, Sofanauts.