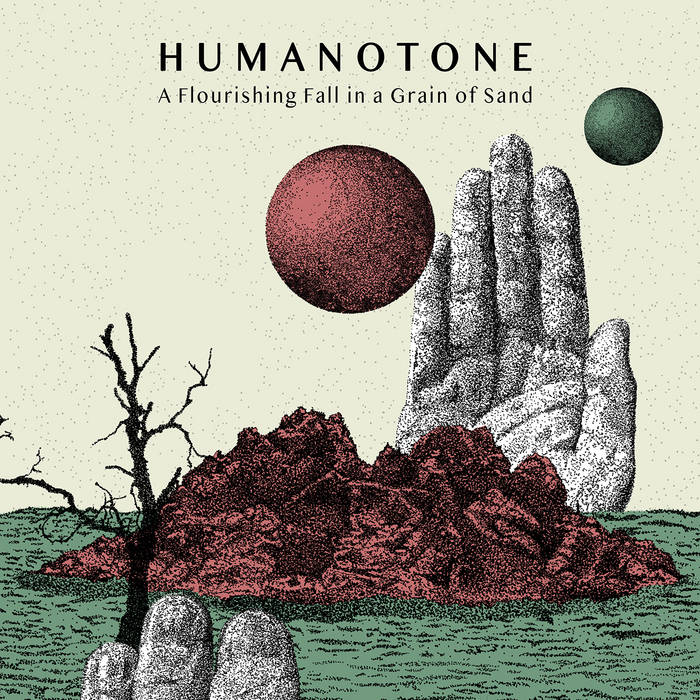 Humanotone is a one man musical project, produced and performed by multi-instrumentalist, Jorge Cist, who is based in Coquimbo, Chile. His music is a progressive dose of muscular stoner rock and shares the same psychedelic vein as heavy hitters such as Elder and Swan Valley Heights. Jorge just released Humanatone's second album, A Flourishing Fall in a Grain of Sand, an impressive follow-up to 2017s self-titled debut.
Flourishing Fall consists of six richly layered, flowing compositions, five of which range from eight to over 12 minutes in length. Initially written between 2017 and 2019, the songs were structured and recorded between May and October of 2021. According to Jorge, "All the songs were inspired by the sea and are a way of thanking the healing power it had on me during rough times."
While listening to this album on repeat on a recent bus trip through the Rocky Mountains, I realized why this album stands out: It seriously flows! Similar to the ocean or the mountain ranges passing before my eyes, the album has a natural quality, indefinable by words alone. While many similar progressive rock albums can tend to get bogged down in their own complexity, Flourishing Fall flows seamlessly from riff to riff like crashing waves or thunder on mountain peaks.
In addition to performing vocals and instrumentation, Jorge also recorded and mixed the album in his own Massive Void Recordings studio and created the artwork using pointillism technique on 140g Canson paper. Make sure to also check out the artwork produced for the album's first single, Light Antilogies. A Flourishing Fall in a Grain of Sand is available on Bandcamp, where the entire discography can be downloaded for under five dollars. While there, you can also link to videos and social media.