Podcast Transcript: I'm The Purlenaut and you've landed on the Sonic Sofa, your home for stoner rock reviews and podcasts. Hop on over to thesonicsofa.blog to read Lots of articles and hear some awesome music. This month, we're checking out music by Elder, Kavod, and Swan Valley Heights. Become one with the Sofa, and prepare for blast off.
Elder is a four-piece psychedelic, progressive, stoner rock band from Boston, Mass. They have been a powerful force in stoner rock since the release of their self-titled album in 2008. The band has evolved over the years, from a doom-worshiping prototype, to a unique band that has in turn become an influence for their peers. To celebrate the news of their upcoming EP, The Gold and Silver Sessions, I'm going to play one of their earlier releases from their Self-titled album. Here's Ghost Head.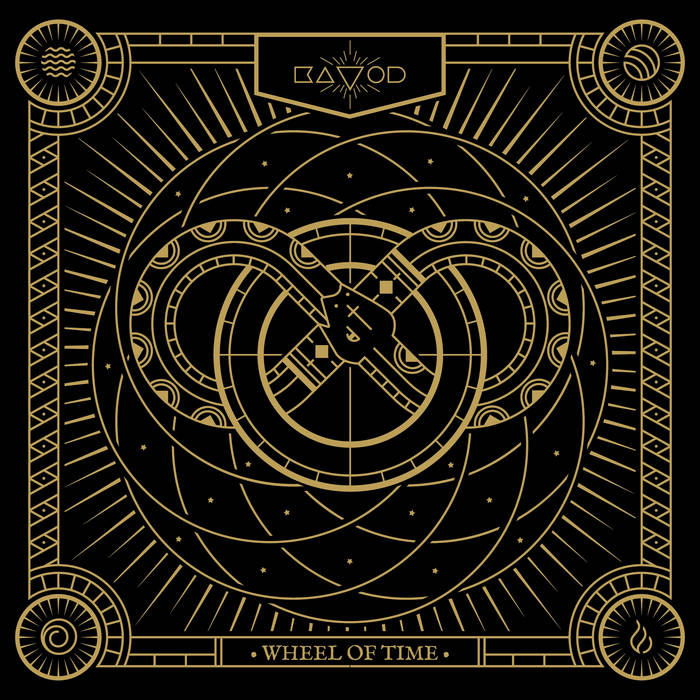 Kavod is a three-piece stoner rock band from Perugia, Italy. They produce slow moving songs with an emphasis on trance-inducing riffs. Their name is a Jewish word for honor, as well as being a root that means to be heavy. Wheel of Time is their debut recording and was released on April 13, 2019. Go to my blog page at thesonicsofa.blog to read an interview with the band and also check out their bandcamp because they're selling the EP for half a Euro. That's basically 56 cents. Here's a early sis minute track from that EP called Absolution.
Swan Valley Heights is a stoner rock trio from Germany. Even though the band name sounds like an 80's chick flick, they bring a powerful blend of heavy music with complex song structures, chunky riffs, and clean, melodic vocals. The band's Self-titled album was released on January 30th, 2016 and they recently announced the upcoming July 26 full length, The Heavy Seed, with the news accompanied by a new 10 and a half minute song. The track features plenty of changeups and cool stoner rock textures. Here's their new song called Teeth and Waves.
Thanks for listening to the Sonic Sofa podcast. Check out the Sonic Sofa on mixcloud.com/purlenaut and thesonicsofa.blog. Please support the bands by buying their music and merch. If you have music or an artist that you think should be featured on the blog or podcast, contact The Purlenaut at thesonicsofashow@gmail.com. Go in peace and rock on, Sofanauts.