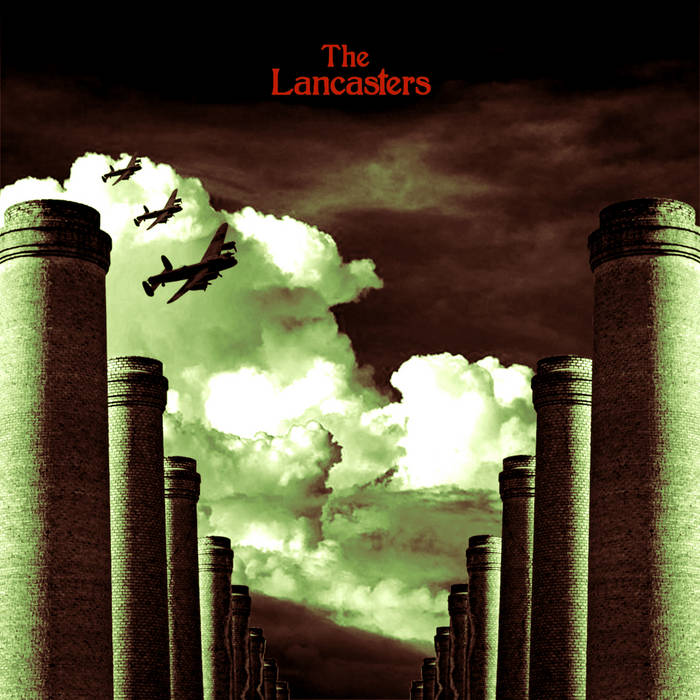 The Lancasters are a psychedelic rock trio from Brescia, Italy. They just released their debut, The Lancasters, on November 1st. The self-titled album was independently released and is being promoted by Fuzzy Cracklins Presents while the band looks for the right label to release their work on vinyl. The album was recorded to tape and professionally mixed and mastered, giving it a warm, vintage sound. The album is smooth and groovy, evincing the sound of bands like Led Zeppelin and the lyrical sensibilities of groups like The Beatles.
1. Howitzer 3:04
2. Sharp 683 4:09
3. Get a Good Lawyer 3:00
4. Mata Hari 6:40
5. Powder 4:59
6. Stellar 3:07
7. Reflectors 5:00
8. Northern Road 3:49
9. Sweet Cross 4:13
The nine tracks on the album cover a dynamic range of sounds and styles that flow over you like a warm, fuzzy blanket. Tracks like Mata Hari, Sharp 683, Stellar, and Reflectors rest in a pocket of psychedelic electric rock filled with catchy guitar hooks and vocal melodies. The band explores a softer acoustic side on Get a Good Lawyer and Northern Road, while Powder takes the band into the riffy realm of heavy blues with its thick bass and chunky guitars. In addition to the album, don't miss the trippy music videos for the tracks Howitzer and Stellar.
The Lancasters is available on CD and digital download on Bandcamp. You can also stream the album on Spotify. Make sure to check out the band on Instagram, as well as YouTube. For a whole lot more great music on Bandcamp, check out Fuzzy Cracklins. As always, thanks for reading The Sonic Sofa. Go in peace and rock on, Sofanauts.