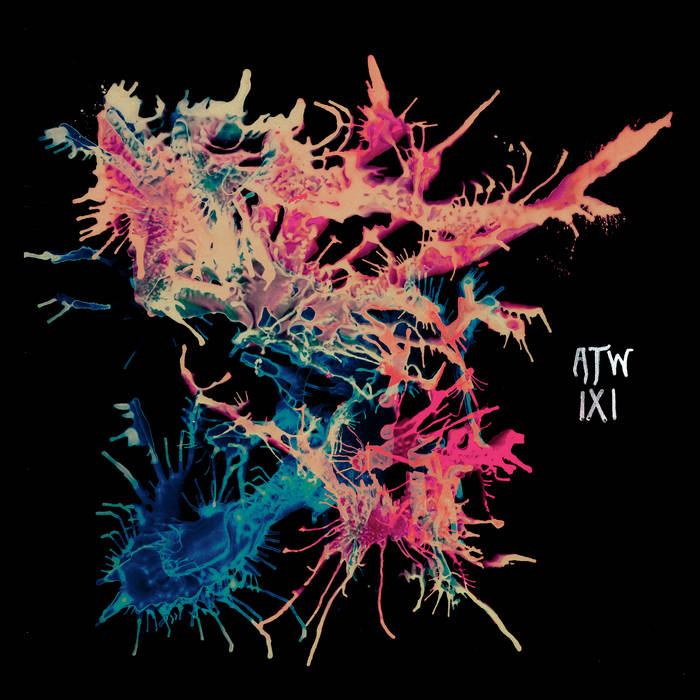 All Them Witches is a three-piece rock band from Nashville, TN. The band has a propensity for experimenting in different styles including doom, heavy blues, stoner rock, with elements of Americana and folk, as well as a prolific music output and touring circuit. Their catalog since forming in 2012, includes five full length studio albums, two live albums, four EP's, and a string of non-album singles.
The band released their newest non-album single, 1X1, on October 31st. Unlike 2018's full length, ATW, which was stripped down and less heavy, 1X1 is noticeably heavier. It's tempting to compare the new track to the style on heavier past albums, such as 2016's Lightning at the Door, but doing so would be a mistake: Lightning at the Door was more riffy with doom elements, while this track zeroes in on the drone. Guitarist Ben McLeod creates slow, heavy walls of detuned guitars while Charles Parks's bass sound achieves something like a mixture of heavy blues and slow dub, with its deep, groovy tones. Drummer Robby Staebler accents the slow meter with heavy crashing cymbals and washy hi-hats, accomplishing some impressive OM-esque drum fills at the end of the track. The vocals and lead guitar lean towards heavy blues and sound much more like the band's past work. Despite their influential presence on ATW, the keyboards are left behind on 1X1. The result of all of these finely tuned components is a sound that is even heavier and somehow even more raw sounding than most of their past work.
It's tempting to compare 1X1 to other albums or songs by All Them Witches, but it's difficult to. The track is an expression of the band's desire to find new and innovative directions for their sound, so just kick back, put on your headphones, and let the band's creativity and heaviness take you to sonic realms not yet explored. Pick up the track today for free or name your price on Bandcamp. Also, make sure to check out the band's tour dates for an energetic live show. Thank you for reading The Sonic Sofa. Go in peace and rock on, Sofanauts.
Tour Dates
Nov 18 The SSE Hydro – Glasgow, UK

Nov 20 3Arena – Dublin, Ireland

Nov 22 SSE Arena Wembley – London, UK

Nov 23 First Direct Arena – Leeds, UK

Nov 25 Orange Club – Kiel, Germany

Dec 14 Kulturhaus Stattbahnhof – Schweinfurt, Germany

Dec 27 Exit In – Nashville, TN

Dec 28 Exit In – Nashville, TN

Dec 29 Exit In – Nashville, TN