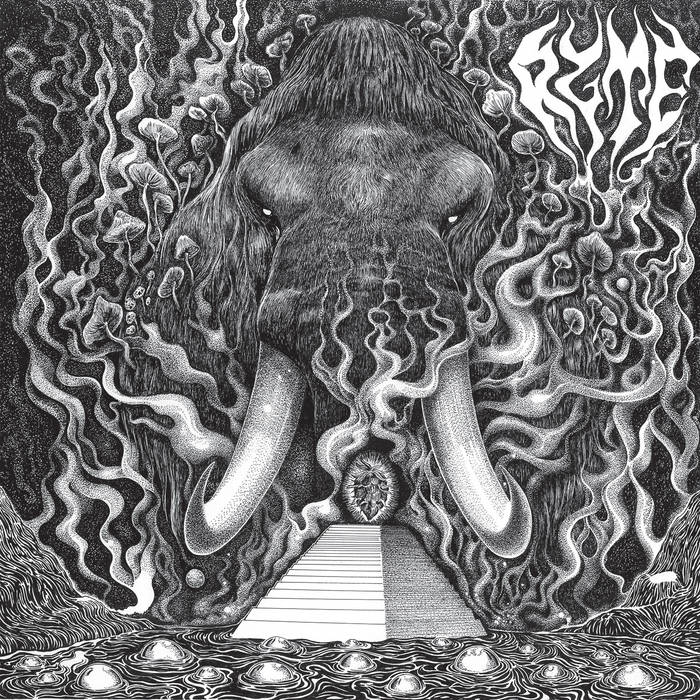 Ryte, a four-piece stoner rock band from Vienna, Austria, is one of the latest additions to Heavy Psych Sounds Records, home to bands such as Crypt Trip and Brant Bjork. Ryte recently announced their debut self-titled album, set for release on January 17, 2020. The album will contain four long tracks, written and crafted over the course of a year a half. Invaders, the heavy first single from that album is out now.
Invaders is a massive sounding track, and it's long, clocking in a 7:55. It's driven by dual guitars which play in unison throughout the track, creating beautiful harmonies, driving leads, and ominously slow and heavy chugging riffs. The bass is detuned and distorted, confidently grooving throughout the song and cutting through the mix nicely, and the drums sound huge with ringing cymbals and thunderous percussion. Channeling an Ozzy-esque, Hand of Doom quality, the sparse vocals are melodic in an evil sounding way, warning of psychic "night creatures" and "space invaders." The track has plenty of stoner rock changeups with fast, chugging sections, dual guitar leads, slow and heavy doom sections, wah pedal accents, plenty of complex progressive moments, and even a sick theramin space-battle at the end.
The album is available for pre-order on Bandcamp and on Heavy Psych Sounds, giving you one track now and the rest on January 17th. You can also pre-order the album on vinyl in many styles, including transparent orange, clear water green, as well as black. The album will also be available on CD. All of the physical releases are limited, so get on it. Also, check out the band on Facebook. Thank you for reading The Sonic Sofa. Go in peace and rock on, Sofanauts.